Read about patient transport changes effective from 5 July 2021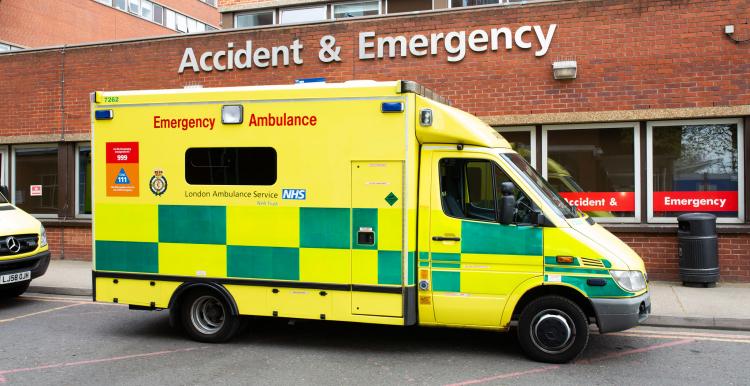 The North East Ambulance Service NHS Foundation Trust has continued to provide a patient transport service despite the Covid-19 challenges over the past year.
The health and wellbeing of patients and employees continues to be of paramount importance to keep everyone safe and a number of infection prevention measures have been maintained, including: 
A minimum of two metres distance was kept between patients and colleagues
Personal protective wear
Regular vehicle cleaning
Face coverings for eligible patients
Covid risk assessments
Asymptomatic testing for staff
Employee vaccination
Supporting hospitals with elective recovery
As hospitals increase their patient flow nearer to pre-pandemic levels, there is now a greater demand for transport for patients, to and from appointments.  Demand for patient transport has almost doubled since the same time last year.
*National guidance for patient transport services recently changed requiring patient transport services to maintain one metre or more social distance between patients who have not had any Covid-19 symptoms, within the last seven days.
North East Ambulance Service's patient transport service will now be moving to the one metre or more social distance between patients. 
This will mean more patients will be able to be accommodated for transport.
What this means for patients
Patients using the NEAS scheduled patient transport service should be aware that there will be occasions when 1 to 2 other patients may be on board the same vehicle with 1 metre social distance between them.
All supporting infection prevention and control measures will continue to be maintained to ensure our patients are as safe as possible.
Covid-19 patients
Patients with Covid-19 symptoms, patients who have received a confirmed positive Covid-19 test or patients who are isolating will need to be transported on their own.
If a patient or anyone in their household has experienced any Covid-19 symptoms, seven days leading up to the day of your appointment, or if you are awaiting the outcome of a Covid-19 test, you must let your booking agent and the hospital know immediately.  
To inform the NEAS teams of Covid symptoms, a positive test or contact with a confirmed case, please telephone your booking agent.
This will not cancel your transport but allows them to maintain safety measures for all patients.  
Please note failure to advise of any Covid-19 symptoms before the day of travel may result in you not being transported to hospital as there maybe additional non Covid-19 patients already on the ambulance travelling to hospital.