Path to Excellence Stakeholder Update
Invitation to community and voluntary sector to support engagement for the Path to Excellence programme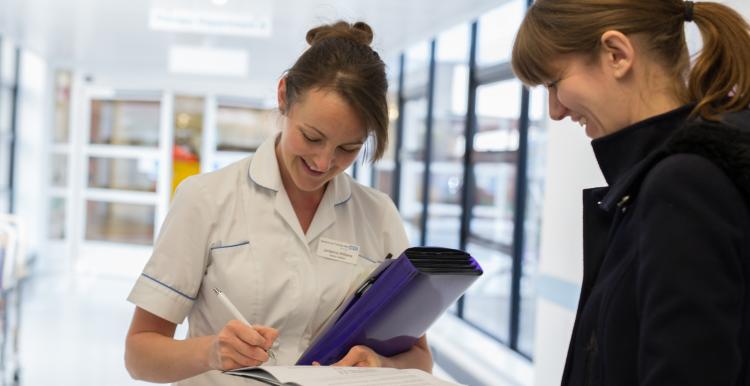 In March 2020, Phase Two of 'Path to Excellence' was officially paused to allow frontline NHS staff to focus on the response to the COVID-19 pandemic.    
In February this year work restarted and focused on developing ideas for the transformation of surgical services.   
To help explain why the transformation of services it vital, the Path to Excellence programme has published a further updated draft case for change (September 2021).   Read the media release
Update on working ideas  
Surgical teams at South Tyneside and Sunderland NHS Foundation Trust have been discussing the best way to arrange future surgical services since 2016.   
Most recently they have been busy fine tuning 'working ideas' to make sure any additional learning from COVID-19 is factored into the plans before a formal public consultation is launched later this year.  
The 'working ideas' were initially published in February 2019 and outline a clear ambition to separate emergency operations from planned operations with multiple benefits for both patients and staff.   
This would mean South Tyneside District Hospital would provide only planned operations, with all emergency operations and some planned procedures taking place at Sunderland Royal Hospital.  Both hospitals would continue to provide outpatient services as well as diagnostic tests and scans.  
The impact of the pandemic and need for stringent infection control measures and separate pathways of care for non-COVID-19 patients, has made the reasons for changing surgical services even more, not less, urgent.  The national decision to postpone all non-urgent operations at the start of the pandemic has also left the NHS with a backlog of patients waiting for surgery.   
Changing services would also help the NHS be better prepared for periods of 'surge'. This is when lots of people arrive at the hospital and need to be admitted. There is always a surge in the winter months because the weather is colder and there are lots of viruses going around. Surges can happen for other reasons too and COVID-19 is a perfect example of this.  
Local NHS leaders want to ensure surgical services are arranged in a way that minimises any such disruption in future and helps the NHS reduce waiting lists and avoid further delays or cancellations for people who need planned operations.   
Minimising the need to travel 
Local access to services is very important because people don't want to travel further unless they have to.   
The 'working ideas' do mean that some patients would need to travel to a different hospital for their surgery - all other appointments would still take place locally.  
The NHS is being upfront, open and honest about that because it believes that there are many benefits that would outweigh the downside of this.   
A detailed travel and transport assessment is being carried out to understand how any changes might impact patients. Since 2019, there has been a successful staff hopper bus in place. This transports staff between the two hospitals in South Tyneside and Sunderland. The trust is now actively exploring what cost effective solutions could potentially put in place for patients and families.  
The programme encourages any local voluntary and community sector transport providers to get in touch with any ideas they may have.  
Working with community and voluntary sector organisations  
It's very important that the NHS continues to hear a range of views from patients and their families and carers, the public, staff, stakeholders and wider partners.   
Community and voluntary organisations are extremely close to key communities who could be more impacted than other people by future changes to hospital services.   
The programme has worked with community and voluntary organisations throughout and is extremely grateful for their input and expertise. Feedback from their service users and members has influenced how ideas have been developed and assessed.  
The programme would like to invite groups once again to get involved in giving their views and are particularly interested in hearing from organisations who are involved with:   
Older people aged 65+ and 75+   
Patients with long term health conditions (such as heart disease or breathing problems, or diabetes) and their families and carers   
Patients with musculoskeletal conditions – problems with joints   
Patients with cancer of the stomach or bowel   
They are also keen to hear from groups who work with people with protected characteristics defined by the Equality Act 2010 that includes:   
Age Disability Gender reassignment Race Religion or belief Sex Sexual orientation Marriage and civil partnership Pregnancy and maternity   
Tools and training to carry out focus groups and a small payment.   
What happens next?  
On Thursday 21st October they will be inviting the community and voluntary sector to attend an information session between 2:30pm - 4:30pm so that groups can find out more about the programme and what is involved. 
To register for this event please contact:
The programme continues to actively seek the views of staff, patients and stakeholders to gain their views on what is important to them to make hospital services better.   
Find out more about the updated Draft Case for Change (September 2021) and ways to get involved and give views.  
Read the easy read - full version
Read the easy read - short version
Watch the updated Draft Case for Change animation
Visit:
www.pathtoexcellence.org.uk for further information on the programme