Director of Public Health's Annual Report 2021 – 22
Read the Director of Public Health for Sunderland's first annual report.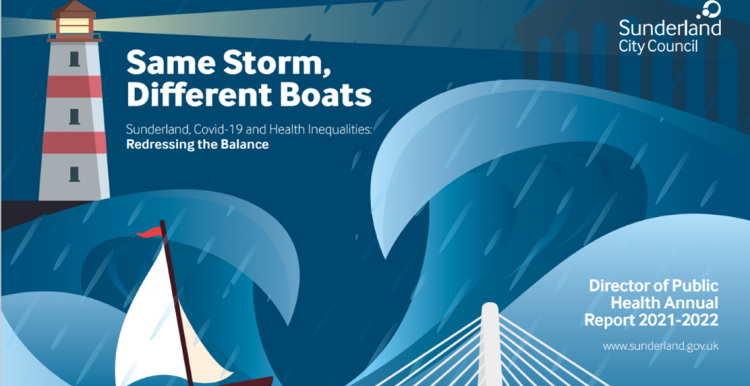 The report, entitled Same Storm, Different Boats, looks at the impact of the pandemic on our communities and examines how we can continue our cities collective efforts to redress the balance.
There is no doubt that Covid-19 has had a significant impact on the heath of many of our residents above and beyond the virus itself. There is an incredible amount of exemplary work taking place in our communities in relation to public health and this must be applauded and the lessons learned embedded in our future provision.
The report concludes with a set of key recommendations which include;
Deliver the Healthy City Plan with a focus on reducing inequalities
Embed a 'health in all policies' approach across the council and partners
Build on the community response to the pandemic in order to engage the population and ensure all voices are heard
Continue to develop, promote and widen uptake of local welfare schemes
Work with local employers who can provide employment and apprenticeship opportunities
Continue to embed programmes which support the development of speech, language and communication skills in children
Ensure key findings from the Health Related Behaviour Survey are used to influence and shape local programme delivery
Carry out further research to improve our understanding of inequalities in access to health services and excess deaths
Ensure we are responding to employee health and wellbeing needs