Care home life good practice report – January 2020
Read our report on our evaluation of our care home life – what it's really like reports.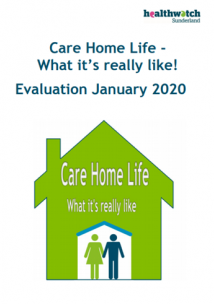 Summary
We have undertaken visits to each care home in Sunderland during 2019 and published reports on every Care Home to help ease the decision making of 'which home do I choose?' 
In early 2020, our Engagement Team undertook a review of all the Care Home Life reports and identified good practice in each one. Read the report below which highlights that good practice. This document has been shared with commissioners and service providers, helping provide ideas to enable residents living in care homes to live their best life.