Our 24
volunteers gave up over 450 hours of their time last year to help make a difference to local health and care services.
Healthwatch Champion
We have an active group of local individuals who volunteer for us and are committed to improving local health & social care services, enjoy working with the local community and want to make a real difference.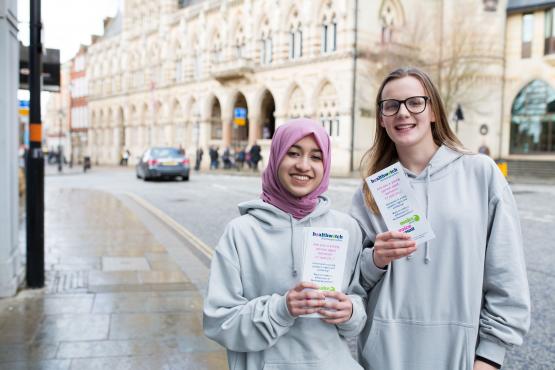 Youth Champion
Youth Champions are young volunteers (aged 16-24), who help us to communicate with other young people in Sunderland, to find out what they think and to find out if services for young people are doing a good job.  Interested?
It was pure chance I found out about Healthwatch but I am so glad I did. I love working with people and Healthwatch gives me the opportunity to do that.