Important Information - The Urgent Treatment Centre is moving
The Urgent Treatment Centre is moving on 8th December 2021 to Sunderland Royal Hospital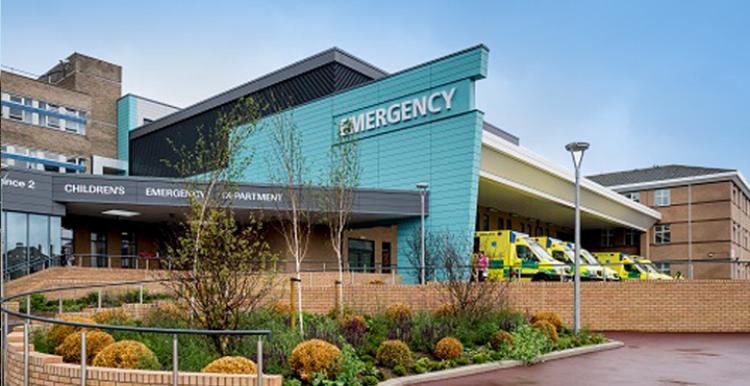 It has now been confirmed that the City's Urgent Treatment Centre (UTC) will move from Pallion Health Centre into the main Sunderland Royal Hospital building next month. 
From Wednesday 8 December, the Urgent Treatment Centre will be co-located right next door to the main adult Emergency Department (ED).  Patients will access these services through a single entry point at Sunderland Royal Hospital in a move which aims to improve patient experience, reduce waiting times and make it much simpler for the public to access the right service at the right time.
The move has been welcomed by City councillors at a recent Health and Wellbeing Scrutiny meeting and supports national NHS guidance for Urgent Treatment Centres and Emergency Departments to be co-located as close together as possible.  This is to allow better 'streaming' of patients into the right service.
Health and care leaders at All Together Better Sunderland, expect a number of benefits from the move which will provide extra resilience going into the winter months. 
Dr Tracey Lucas, a Sunderland GP and Senior Responsible Clinician for All Together Better, said:
"Co-locating the urgent treatment centre right next door to the emergency department at Sunderland Royal Hospital will be a hugely positive step forwards in allowing us to improve the delivery of care to those who need urgent help and improving the overall patient experience of the service.

"Being situated within the main hospital and adjacent to the emergency department means we will be able to ensure patients are seen in the right service more quickly.

"The move is one of many quality improvements we are making across the entire health and care system in Sunderland as we prepare for the challenging winter ahead."
Sunderland's Urgent Treatment Centre cares for minor illnesses and injuries that need urgent attention, but are not life-threatening such as:
Coughs and colds
High temperature in child and adults
Stomach pain
Being sick (vomiting) and diarrhea
Suspected broken bones
Sprains and strains
Minor head injuries
Minor scalds and burns
Bites and stings
Cuts and grazes
Ear and throat infections
Skin infections and rashes
Where possible, patients should book an appointment slot at the UTC through NHS 111 or via a GP referral, however the UTC service is open to 'walk-in' patients.
Plans for the vacated space at Pallion Health Centre are already under discussion and will allow more space for the Sunderland GP Extended Access Service as well as other GP practices based within Pallion to expand local services.