Women eligible for lower HRT prescription costs from 1 April
Hundreds of thousands of women experiencing menopause symptoms to get cheaper HRT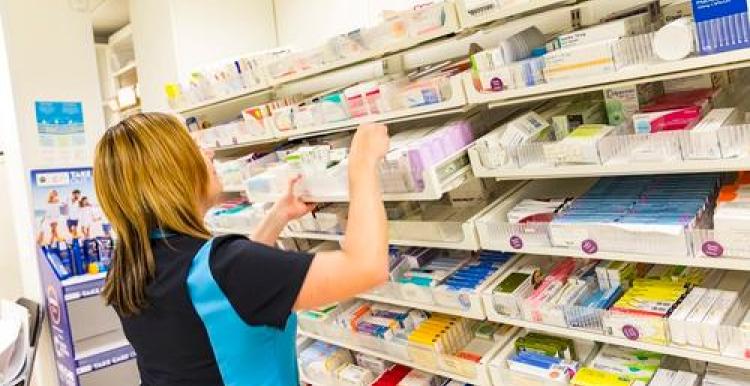 In a long-awaited move, the Department of Health and Social Care (DHSC) has announced that HRT costs will be capped at around £20 a year through a new hormone replacement therapy (HRT) prescription prepayment certificate (PPC) being launched on 1 April.
This is good news in the cost-of-living crisis. The DHSC says around 400,000 women could benefit. Previous research has shown HRT prescribing is higher for women living in more affluent areas so the HRT PPC could cut health inequalities if it encourages more women to come forward who were previously put off from seeking help for symptoms due to the cost.
Many women currently pay two prescription charges (£18.70) a month, if they are prescribed both oestrogen and progesterone for their HRT regime. But with the HRT PPC, women will only pay an annual charge equivalent to the cost of two prescription charges – currently £18.70 (or a higher amount if prescription charges are increased from April - in 2022, prescription charges were frozen).
The DHSC was asked how they'll raise awareness of the new HRT PCC and they said communications for patients, prescribers and pharmacists are due out in early March.
The DHSC also confirmed:
Women will have to make a one-off annual payment for the HRT PPC

The application process will open on 1 April, via the website of the NHS Business Services Authority, which issues PPCs, or in person at a pharmacy registered to sell PPCs

For some women taking other regular medication, it may be better for them to apply for the existing 3-month or 12 month PPC and patient communications will include examples of "value for money" comparisons to help people decide which is best

An indicative list of which type of HRT will be covered by the HRT PPC is included in the announcement and covers patches, pills and gels, and will be fully confirmed once launched.
It's important to note that women already prescribed HRT, don't need to see their GPs to get the HRT PPC. But it has been flagged with the DHSC that a surge of women newly seeking HRT, again highlights the importance of improving GP access generally. It is also known that some women are still reporting problems with getting prescriptions due to HRT supply shortages.
The HRT PPC is one of the key commitments in the Women's Health Strategy published last year.