Carers and the impact of COVID-19
This report covers the views of those individuals who responded to our survey which looked at Carers and the Impact of COVID-19.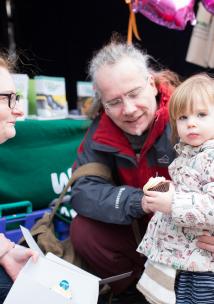 Summary
The results for this report are based upon data collected from 74 respondents who completed the survey during the months of March and April 2022.
The purpose of this report is to share the findings with key health and social care providers and commissioners, to help them identify what is working well for carers during COVID-19 and highlight those areas that need to be improved within both statutory and voluntary services across Sunderland.
Key themes and findings
The findings from the survey results have shown that:
Overall, most carers felt the support they had during COVID-19 from services had not changed despite demand on services during the pandemic. With 54% of respondents rating services as very good.
Overall, most carers were happy with GP access they received during  COVID-19.
Carers feel they are still unsure of the services available to support them and a can find social care support difficult to navigate.
Some carers were unaware that they were entitled to a carers assessment, which would help them to navigate support that is available.
Next steps
We appreciate the time taken by all those who shared their experiences with us as part of this work. We are sharing that feedback with commissioners and providers via this report. Comments received from survey respondents on specific services will also be shared with service providers and commissioners where appropriate.