Supporting local people in emergency situations
As part of our signposting service we give local people, who will benefit, a Lion's Club Charity, Message in a Bottle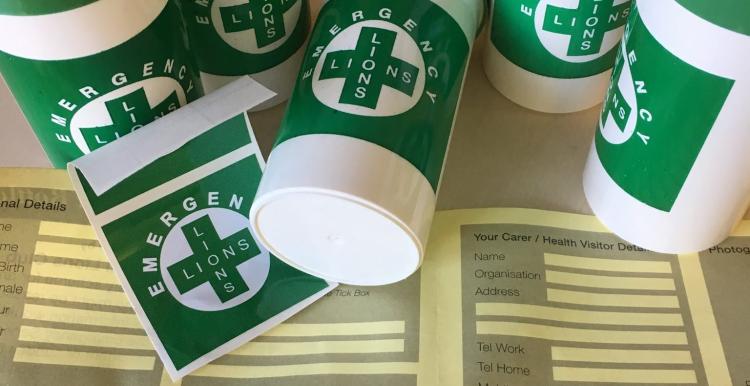 Anyone who has seen us out and about the community will know that we always carry a supply of the Lion's Club Message in a Bottle with us.  Lions Clubs' Message in a Bottle scheme is a simple idea designed to encourage people to keep their basic personal and medical details on a standard form and in a common location – the fridge. It saves the Emergency Services valuable time if they need to enter a property in an emergency situation.  We give these out to people who would benefit from one.
We have recently received an email from Janine Proctor, Manager at a local sheltered accommodation, where as part of our signposting service we went along a to give tenants there information about out services and we also supplied them with a Message in a Bottle.  Janine Said;
"When I contacted the customer for her welfare morning call, she did not answer. Upon entering the flat I could see the lady in bed, when I entered her bedroom suspected she had taken a stroke. 

I called 999 and at one point there were 5 paramedics in the room throwing questions regarding the patients' health concerns at me.   We are close knit community here,  but I was still unable to answer the required questions with certainty.  Luckily the lady in question had attended your coffee morning and she had a Lions Club bottle stored in her fridge, I was able to retrieve this and read out all the information needed to assist, and it was a godsend, I fully believe this helped save her life in this instance.

There is good news, the lady has made a good recovery and I have just been informed she is being sent home today.

Once again thank you for bringing this to our attention and I just wanted to share with you our heartfelt appreciation."
Thank you from us
We would like to thank the Lions Club for supplying us with the bottles and to their local representative for keeping us stocked up.